Cheeeese…?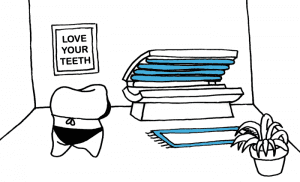 Over time tea, coffee, red wine, spices and smoking can stain our teeth. Yellow or discoloured teeth can be a cause for embarrassment and can lead us to hide our smile from the world. Tooth whitening can be a very cost efficient and safe way to improve our dental appearance. There are two proven ways to whiten our teeth: Take-Home Whitening and Zoom! Whitening.
Take-Home Teeth Whitening
With Take-Home Teeth Whitening we custom make a pair of whitening trays for your teeth. The whitening gel is given for you to take home and the trays are worn every second night for approximately 2 weeks.
The two step process:
(071x 2) – 15 minute appointment for upper and lower impressions of your teeth.
(119 x 2) – 15 minute appointment for tray fitting and delivery of trays. (a few days later)
Zoom! Teeth Whitening
Zoom! Whitening uses patented technology to whiten your teeth at our office. The process is monitored from start to finish by one of our dentists and is usually completed within 75 minutes. We will also provide you with a maintenance kit to ensure the Zoom! Whitening is long lasting.
The process:
(071 x 2), (119×2), (118 x 22) – 75 minute appointment for comprehensive whitening of upper and lower teeth.
http://www.zoomwhitening.com/en_au/
Which to choose?
Both options are perfectly valid and safe ways to whiten your teeth. The Take-Home Whitening is the more cost effective option but relies on you to follow the instructions properly!  Zoom! Whitening has your dentist monitoring the entire procedure and ensures it is done to a satisfactory standard. Theoretically though, the end result with both procedures can be excellent.
Dental on Flinders offers a complimentary 5 minute consultation to assess your suitability for whitening.
.
.
Before & After
Treatment: Zoom In-Office