Cryptocurrency Accepted – Bitcoin and Alts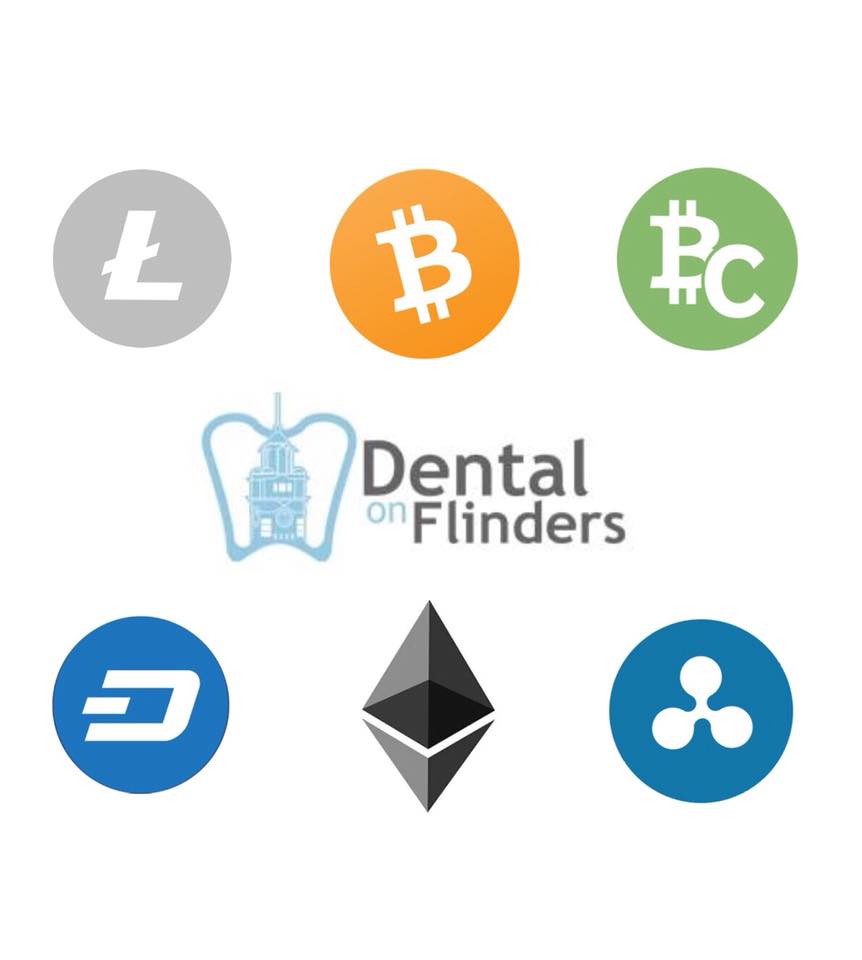 Dental on Flinders' is excited to announce our new venture into the land of cryptocurrency!
Not only are we one of the first dental clinics in Australia to pursue this new journey, but possibly, the first dental clinic in Victoria to implement such!
As of today, we will be accepting an array of different cryptocurrencies— the majority of currencies within the top 50 will be accepted. We of course have preference over the currencies with fast transaction times and low fees (BCH, LTC, DASH); but will also begrudgingly accommodate some of the slow pokes 
In his white paper, Satoshi Nakomoto envisioned #Bitcoin to ultimately be a universal currency which could be used in exchange for goods and services. We're excited to be one of the first to implement this and we invite you to get involved!
Should you have any questions, please feel free to get in touch. QR codes and excess information can also be found at reception.